.
.
.
.
By some reports 1 in 4 children in the UK

will face some kind of sexual assault in the country between the ages of 1 month to 17.
This may be due to the presence of Neanderthal genes of many in the country (They ate their children if they got peckish in their caves)
There is something mighty peculiar in the British soil.
The British weather which affects the state of mind is dark, grey, cold and wet.
Or Jewish satanism after Cromwell allowed them back into the country, when they helped him defeat the Cavalier Monarchists....in the 1650's. Merv the Perv's are common in the Jewish race....incesstual sex especially between mothers and sons is very common in the Jewish race.
It is difficult to trace and deal with paedophilia within the extended family, where most of it takes place, or paedophilia by women against boys.
However, for the healthy rejew-vination of the wonderful, beautiful Island the authorities can focus on institutional paedophilia....by politicians, by government agencies such as MI-5 who as a matter of priority set up PAEDOPHILE DENS of the elite, for the elite,by local authorities, care homes, the media, industry and so forth.
Further institutions have method, organisation, list of participants and victims ...and from an investigative perspective is far more effective, and EASIER.
The murder of children or 'ritual satanic sacrifice' is also something that takes place INSTITUTIONALLY.....on a conveyor belt system. Some children are groomed for this secretly, with no names and not even registered at birth with a certificate.The people in the UK who do this tend to belong to the elite, with power and connections, and do so because they believe drinking the blood of a sacrificed minor after killing them will give them added black/red ether power from the universe, and that only they are privileged to do this since they are at the top of society (It is their right within their exclusive golf club).
Obviously this is the bigger crime and priority, without condoning ANY paedophilia.
The challenge is that the very people who are at the center of elite, institutionalised paedophilia and satanic child sacrifice are also at the apex of society with POWER within this highly criminal state.
What is taking place against 'celebrity' institutionalised paedophilia is thus a catharsis and correction of British

society

.....it is an evolutionary drive towards greater civilisation, and balance in society. All this investigation is healthy, wholesome and good for the country. A

gangrene

,in the national wound with puss and blood which is finally, but surely being dealt with.
The elite respond by using their puppets in the media to tell all that this

gangrene of a national wound is nothing.....'don't fuss so much'....'don't create a witch hunt against innocents'....sabotage investigations by appointing their people to lead the investigations...cancel investigations...disappear vital documents....kill victims if they speak out......ISIS and 'al-CIA-duh' have landed on the moon---they captured a space shuttle from the Haitian government...extend the life of the investigation to the point where it never finalizes their key findings.
Then they throw a few has been aging stars to satiate the public outrage.
But the problem persists. From the monarchy down....Prince Charles spent an inordinate amount of private time with Sir Jimmy Savile OBE, who is still revered in elite circles and still has all his titles and honors.The BBC continues to operate without one single prosecution....and so on and so on.
The 'public schools'also mass produce paedophiles and buggers. They produce the elite who run the civil service, FO, Military, Secret Service and everything else. Most British leaders come from public schools. In order to progress from year 1 to 10 in public schools one must bend over and oblige, or later at senior level participate in it.......the habit then continues into PUBLIC LIFE.
The public school system in the UK thus produces and grooms homosexuality in impressionable young elite men, and predatory paedophilia.
The public schools like Eton, Harrow and Winchester should be shut down, and replaced by mixed sex grammar schools located inside town and cities rather than remote areas, near military bases. One realises that children with above average talent from WORKING CLASS, MIDDLE CLASS AND EVEN ELITE FAMILIES should be isolated and groomed in their own exclusive schools, paid for by the government.
Then serve the country....rather than privileged Jew moron cunts like Davidiz Cameronovitz whose claim to fame is that he handled the South African nuclear weapons transfer deal illegally as agent of child groper Thatcher; as a director of the Carlton group suppressing evidence of paedophilia by prominent Thatcher politicians and putting his penis inside dead sacrificed children.
Or bi-sexual crypto-Jew Blair who in the late 1970's and early 1980's scoured the public toilets of London for male clients and sex ( for no money on this occasion) ......committed war crimes in Iraq by lying to the people of the UK in order to force the country into the mess where eventually 1.5 million Iraqis would die...including many children...and the British armed forces run amok with frequent urgings and briefings from Blair. .....to having sex with Cliff Richard ....ordering the assassination of Jill Dando (collecting her own private dossier of paedophilia in the BBC---leaked by Sir Cliff to the elite) and raping his own daughter.
Britain is run by these types?
What what....getting a few blond selected kids to parade of Indo-European descent makes the problem all right, or disappear?
Waving the Union Jack makes the problem all right, or disappear?
Getting a few thugs with short hair to parade makes the problem all right, or disappear?
David Icke is the pioneer in this area, with many others from the UK still doing their investigation. I joined this topic for personal reasons.
_____________________________________________________
Hundreds report sex abuse at UK youth football clubs
By Presstv.com
Around 350 former youth football players in the UK have reported to police they were victims of child sexual abuse by their coaches, deepening a scandal that has rocked British football.
The National Police Chiefs' Council (NPCC ) said Thursday that a "significant" number of calls had been made to them after the former players revealed they were sexually abused as children.
A hotline set up to help victims report child sex abuse in English football clubs has received 860 calls in its first week, according to the NPCC.
"It is important to note that this is an indicative figure only, and that information is still being collated, numbers will, therefore, continue to change," said Chief Constable Simon Bailey, the NPCC's lead officer for child protection.
"We are working closely with the Football Association to ensure that the response to this significant and growing number of victims, at all levels of football, is coordinated effectively," Bailey added.
"We continue to encourage those who have been the victim of child sexual abuse to report it, regardless of how long ago the abuse may have taken place."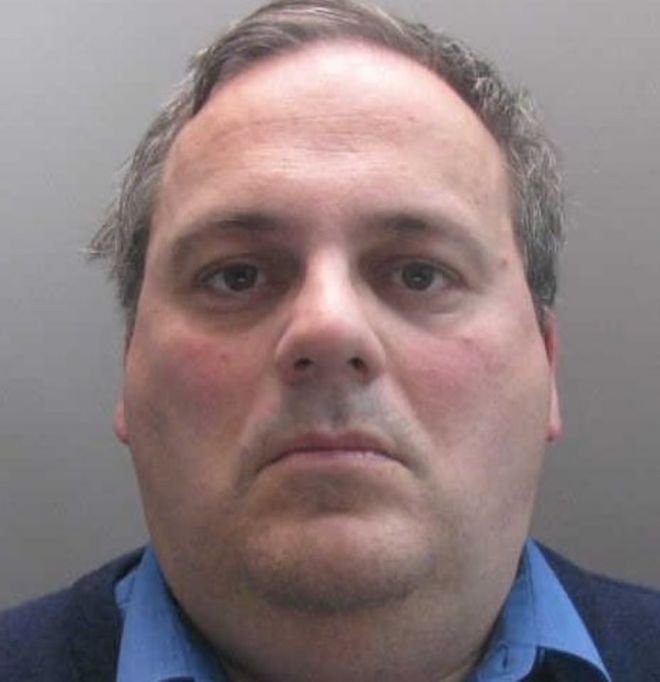 There are now 15 police agencies across Britain, a quarter of the country's police force, investigating claims of sexual abuse by coaches, according to the BBC.
The scale of the abuse began to emerge last week after ex-footballers Paul Stewart, Steve Walters and Andy Woodward revealed the abuse they suffered at the hands of youth coaches.
The sexual allegations have been made against several coaches but have so far centered mainly on Barry Bennell, a youth coach with Manchester City.
Recent figures show the number of UK child sex abuse cases reported to police is dramatically on the rise, with cases being passed to police at a rate of 100 a month by the public inquiry set up following the Jimmy Savile scandal.
Savile, a BBC radio and television presenter who died in 2011, was accused of numerous allegations of sexual abuse stretching back six decades.
The Independent Inquiry into Child Sexual Abuse (IICSA) in Britain was announced by then-UK Home Secretary Theresa May on July 7, 2014.