.
.
.
.
There may be various reasons why the USA occupation forces attacked the Pakistani border post.
One, it could be frustration by the Americans about Pakistan's covert backing of their Taliban assets. Though the CIA created the Taliban through the Pakistan military as "controlled opposition" who provide an implausible reason why the USA must occupy and fight in Afghanistan, the American military fighting and dying in Afghanistan may not understand this delicate fact.
The incident could be a probing attack to see the reaction of the Pakistani state and especially of the Pakistan military. Useful if future invasion of the country is contemplated.
American displeasure that NATO containers must now pay double from $5000 to $10000 per containers transit fee through Pakistan from January 2012.
Rogue bored USA military commanders just having some fun, after killing a few more Afghan civilians, attacking wedding parties and children playing in the dusty field......getting high on the Afghan heroin.
_______________________________
Pakistani Military Spokesman Angrily Rejects Claim They Started It
by Jason Ditz,
antiwar.com
Questions continue to grow over the Friday night US attack on a Pakistani military base today, with new reports coming out of Pakistan saying that the air attacks against the base lasted for almost two hours.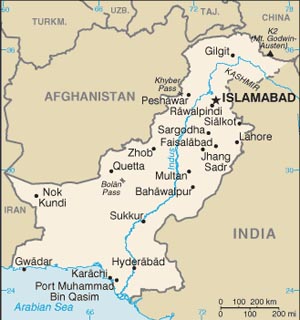 The Army statement says that the base repeatedly broadcast calls for a ceasefire over the course of the two hours and that those calls were repeatedly ignored, with the attack, carried out by warplanes and helicopters, killing 24 soldiers.
Major General Athar Abbas, the Pakistani Army's chief spokesman, termed the attack a "deliberate aggression" by NATO and angrily rejected the new claims that the Pakistani army had started it.
"There was no fire from this direction," Abbas insisted, challenging the claims on the basis that there were zero claims of any casualties on NATO's side and no evidence that the people at the base, who were sleeping at the time, did anything to provoke the strikes.
(Border posts are manned by lightly armed troops, armed with nothing other than assault rifles and MG's)