.
.
.
.
Pakistan's ONLY problem as a Failed State is the Punjab military, nothing else.
It has 800,000 men under arms and 300,000 paramilitaries.
Why does a failed state need 1,100,000 under arms?
The Punjab military strategic depth geniuses will of course find a reason for this justification which gobbles up 8--10% of the real PPP GDP ....$900 BILLION.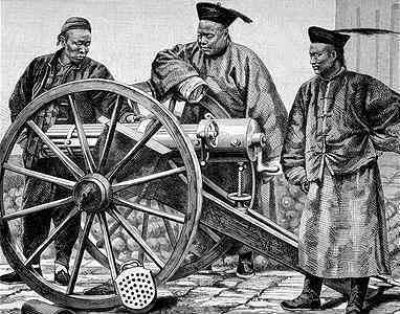 (i) India is a mortal threat to Pakistan's existence as exemplified by the events of 1971. India supports destabilization entities in Baluchistan and NWFP, through their 1000 consulates in Ariana.
(ii) The great Punjab military must struggle with Amerika sahib to stamp out Islamic terrorism.
The above two excuses for state policy is of course bullshit, but the Pakistan military control the Pakistan media and any journalist saying otherwise disappears or are dead.
AND now we have Modi in power. A slightly more decisive figure than his predecessors. A de-Gaulle like figure brought into power by the USA/Israelis for his right-wing credentials, BUT also inherent in him is a messianic mission that sees India, rich prosperous and at one with the neighbors and respected by the world.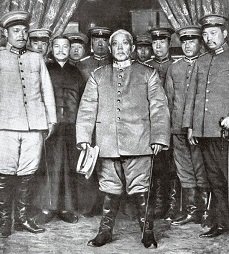 ....AND not as a wannabe superpower that is forever bickering with Pakistan about little past issues.
.
Sharif of Pakistan is less like Modi, but has the sense to see what the interests of the country are beyond manufactured security scenarios and wars, and conflict. Things that keep his country a Failed State and backwards and under developed. For a country with 30--40% Aryans that is a huge pool of talent which is under-utilized.
So the Punjab military was shit scared when Modi met Sharif in Ufa Russia.
When the Punjab military got shit scared they started shelling Indian positions without provocation.
When the Punjab military got shit scared they alleged that Chinese made drones somehow were manned by the Indians, and sent to spy in Pakistan...BWHAAAA!!!!!!!
When the Punjab military got shit scared they sent terrorists into India in a very provocative high profile manner.
The Punjab military are shit scared that with Sharif and Modi in power PEACE may finally come to South Asia. This makes the Punjab military less relevant. They are no longer the life and soul of the Party. Then you don't need 1.1 million men under arms or 8--10% of GDP defense budgets........
Or the gravy train of how Pakistani generals automatically become millionaires, whilst serving in the military and multi-millionaires after retiring. Doing businesses such as transport, haulage and heroin trafficking.
No other military in the world operates like this. It is the worst military in the world.
And now the shit scared Punjab military attacked the President of Pakistan.
__________________________
Chinese military paper warns a corrupt army does not win wars
.
By Reuters and antiwar.com

The Chinese military's official newspaper warned on Sunday that a corrupt army would not win wars, three days after the government announced a former senior officer would be prosecuted for graft.

.


Serving and retired Chinese military officers as well as state media have questioned whether China's armed forces are too corrupt to fight and win a war.


.


President Xi Jinping has made weeding out corruption in the armed forces a top goal and several senior officers have been felled, including two of China's most senior former military officers, Xu Caihou and Guo Boxiong.

.
The government said on Thursday that it would prosecute Guo for corruption. Xu died of cancer in March.

.
"If we allow the growth and spread of corruption, the guns will rust, the pillars will collapse," the People's Liberation Army Daily said in a front-page editorial.
"History has repeatedly proven that if corruption is not eliminated, we will defeat ourselves even before a war."
.


High-ranking officers such as Xu and Guo affected the morale of the people and had a severe impact on the soldiers' beliefs and convictions, the paper said.
.
State media had previously focused on how corruption was a key reason for China's defeat to Japan in the waning years of the Qing dynasty.
.
China stepped up a crackdown on corruption in the military in the late 1990s, banning the People's Liberation Army from engaging in business.
.
However, analysts have said the military has been involved in commercial dealings in recent years due to a lack of checks and balances.


.
The buying and selling of senior jobs in the military, an open secret, has worried reformers who say it leads to those with talent being cast aside and damages morale.
.
Xi's graft crackdown has coincided with increased efforts to modernize forces that are projecting power across the disputed waters of the East and South China Seas, although it has not fought a war in decades.

.____________________________________________
(Reporting by Sui-Lee Wee; Editing by Jeremy Laurence)