.
.
.
.
Joint military exercises are under way between China and India currently...in China, so why is it interpreted as anti-China if India holds joint naval exercises with Japan and the USA?
China holds joint military exercises with Pakistan.....is investing $50 billion into its Infrastructure and industry...and is the prime arms supplier to that hostile anti-India country. Followed by the USA....
Should this be interpreted as an anti-Indian alliance by China against India?
Short of strategic treaty's of friendship and cooperation between nations...example India/Russia...North Korea/China...nations are free to hold military exercises with whomever they want.
India since 1991, and the end of of its Socialist past 'spiritually' looks to the USA in many matters.
"Washington and Beijing will look to collaborate over issues such as disaster response, peacekeeping, and counter-piracy, while there was even talk of the two countries conducting drills together in the future."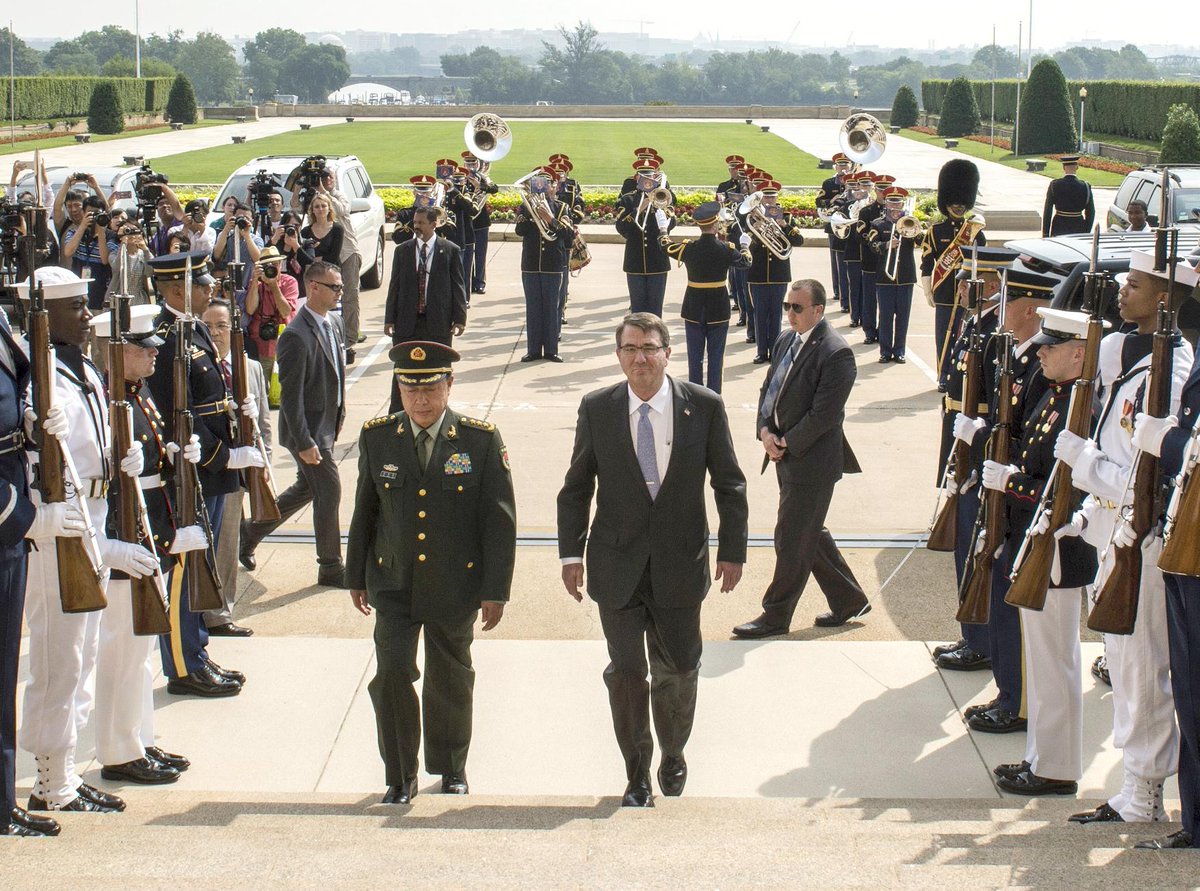 Ultimately though India's future lies in remaining neutral from any USA geo-strategic maneuvering in Asia....just as the USA erratically develops relationships with the Chinese military, CONCURRENTLY.
India's sole strategic objective should be to become a $50 trillion PPP GDP economy by 2050, with sustained growth of 8% over the next 35 years. That should be the real military goal of India...and eliminating poverty.
The only and true enemy-POVERTY IN INDIA.
___________________________________________________
Don't get roped in to anti-China alliance, Beijing tells Delhi
The Times of India

Number 3....in the Bay of Bengal..Hai Sala!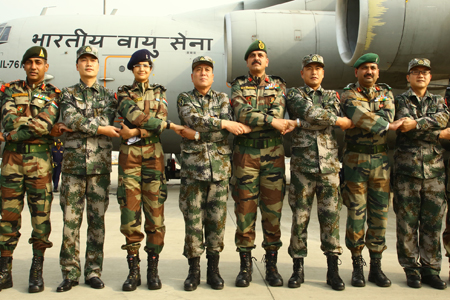 Naval warships, aircraft carriers and submarines from the US, India and Japan steamed into the Bay of Bengal on Saturday as they took part in joint military exercises off India's east coast, signalling the growing strategic ties among the three countries as they face up to a rising China.

A Chinese state-run newspaper, however, cautioned India to guard against being drawn into an anti-China alliance.



"The China-India relationship is on a sound track, and healthy ties are beneficial to both countries," the Global Times said. "India should be vigilant to any intentions of roping it into an anti-China camp."



Rear Admiral Roy J Kelley , commander, Carrier Strike Group 12 of the US Navy , said it was "China's issue" when asked about the Asian giant's objection to Japanese participation, but said the exercise was not aimed against it.