.
.
.
.
PM Modi ditches rich Indian political history in California in favour of Silicon Valley and tech tour

Long before the term Silicon Valley gained currency (in the early 1970s) and techies of Indian-origin won the respect of their peers, the Bay Area was a lively crucible of Indian nationalism, with a movement for Indian freedom that even predated Mahatma Gandhi's return to India from South Africa. Founded in 1913 as the Pacific Coast Hindustan Association, the Ghadar (Rebellion) Party, as it subsequently came to be known, was Punjabi-led but was representative of India's pluralism, with members of all communities a testament to the country's diversity.

While that

pluralism will certainly show up at Prime Minister Narendra Modi's public reception at the SAP Center in San Jose on Sunday night

, plans for him to drop in at the original Ghadar Party headquarters in San Francisco did not materialise because, officials say, for logistical reasons. He will be in the Bay Area for a bare 30 hours, and getting to the place would have involved choppering and driving, with disruptions.

So all his engagements, save for three trips to Tesla, Facebook, and Google, will be centered around Hotel Fairmont, with a public meeting at the SAP center before he returns to New York for his bilateral meeting with President Obama on Monday.

In effect, the Prime Minister has had to sidestep a rich tradition of overseas Indian politics for a tech- and business-heavy visit to the Bay Area. California has also led the way in first and second generation Indian involvement in US politics. The first US Congressman of Asian-origin, Dalip Singh Saund, was elected from the state, and more recently the state has returned the third federal lawmaker of Indian-origin, Congressman Ami Bera from the Sacramento area (Bobby Jindal was the second).
READ ALSO: Silicon Valley to give PM Narendra Modi 'rock-star' treatment
PM Narendra Modi set to woo technology companies in Silicon Valley


The state is also poised to send the first Senator of with part-Indian ancestry to Washington - Attorney General Kamala Harris, whose mother is South Indian and father is Jamaican. There are others who have fought electoral battles and will eventually make the cut - like Ro Khanna, who lost his bid to oust a long serving Japanese-American Congressman from the heart of Silicon Valley, and Neil Kashkari, who ran for governor but came up empty against incumbent Jerry Brown.

Some of them, including governor Brown himself, will call on the Prime Minister at the Fairmont Hotel, and others will be present at SAP Center in what is expected to be a rousing event (with entertainment from singer Kailash Khar), but the engagements will not invoke the romance of early Indian revolutionaries in California, that included a certain Jayaprakash Narayan, who was at UC Berkeley before transferring to Iowa state.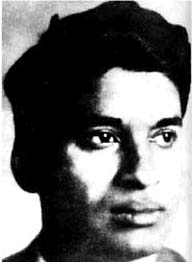 An even older and more charming story: A young man named Manabendra Nath Roy spent time at Stanford, before going down south to found the Communist Party of Mexico. He would eventually return to India to co-found the undivided Communist Party of India.

While some of the hoary legends may not be ideologically compatible with the BJP regime, the Prime Minister has been expansive in his meetings with the Indian community abroad. His engagements list at San Jose includes a meeting with educator Salman Khan, who is of Indian and Bangladeshi parentage - his mother is from Kolkata and his father is from Bangladesh. He will also meet a group of Sikhs, a community that is massively engaged in agriculture in California.