.
.
.
.
ISIS appeared only 2 years ago in 2014, and was created by the USA/Israel to:
(i) Balkanise Israel's neighbors, FIRST. Clinton emails .....
(ii) 2ND ...And thus create Eretz Israel, THEREAFTER...or Greater Israel under the Yinon plan of 1982. ...example: Israeli elite commando's are rescuing ISIS fighters in the vicinity of the Golan Heights and sending them to Israeli military hospitals to be patched up so that the ISIS fighters can be sent back to fight the Socialist Democratic government of Assad.
(iii) Re-invigorate the Islamic Fundamentalist meme which was by 2014 definitively flagging as a global scarecrow under 'al-CIA-duh'
(iv) Reinvigorate the destabilization efforts against the legitimately elected governments of Syria and Iraq.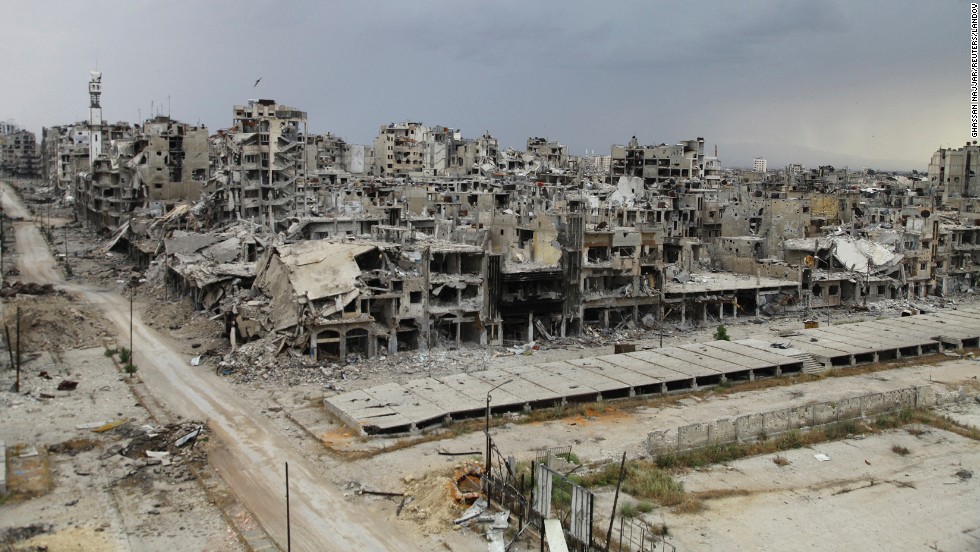 ISIS is the seed in Syria and Iraq which will spread to other regions, as the CIA propaganda tools have published:
(i) Into North Africa...Egypt, Tunisia, Libya..
(ii) Into West Africa
(iii) Into East Africa.
(iv) Into Yemen.
(v) Into Afghanistan.
(vi) Into Central Asia.
(vii) Into China
(viii) Into South Asia
(ix) Into Europe
(x) North America.
In the above cases the USA and NATO will present themselves as the saviors and 'partners' against ISIS COALITION.
Given such a scenario one would expect greater efforts by legitimate anti-ISIS powers to fight the organization......by sending troops, airforce and navy to Syria and Iraq, FIRST.
Russia, China, India and Japan for example who are not wedded to NATO which is dominated by the USA.
Second, mount an effective long term propaganda to highlight the problem of ISIS for the world.
None of the above powers Russia, China, India or Japan have.
Instead there has been positioning by the above powers around USA policies diplomatically, which is WORTHLESS since the USA is the founder and the main engine driver of ISIS for Israel.
Are people in Russia, China, India and Japan stupid? Of course not.
But they are diplomatically polite, and by and large passive powers. Russia being an exception due only to the fact that Syria is their client state since 1958, and 5,000---7,000 fighters of ISIS are Russians, some with elite military backgrounds. They had to be confronted before they made their trips back across the Caucasus into Russia again.
So pointing fingers at the USA might be too much for Russia, China, India and Japan. But this ISIS thing really needs to be exposed, and soon. Passive world powers watching it grow does not bode well for world order and peace. An world order and stability that benefits Russia, China, India and Japan.
ISIS according to the CIA is about 100,000 strong and is sustained for the last 2 years by the USA, Israel, UK, France, Turkey, Saudi Arabia, Qatar and Jordan.
The legitimate Syrian governments says upwards of 80 countries support ISIS, whilst Putin says 40 countries fund ISIS. What we can definitively say is that that kind of Grand Coalition of the willing can only be mustered by the USA and Israel.
There are of course degrees of support for ISIS.
But what is clear is that NATO Turkey is a key player in all this, egged on and directed by the USA and Israel.
Whilst it may be diplomatically impossible to point the OBVIOUS finger at the USA, it is less so against NATO Turkey.
Indeed it is the duty of Russia, China, India and Japan to do so in a sustained extensive counter offensive propaganda manner.
__________________________________
Turkey Provides Military Equipment to ISIS
.
Turkey Provided Transport and Logistical Assistance to ISIS Fighters
.
Turkey Provided Training to ISIS Fighters
.
Turkey Offers Medical Care to ISIS Fighters
.
Turkey Supports ISIS Financially Through Purchase of Oil
.
Turkey Assists ISIS Recruitment
.
Turkey Helped ISIS in Battle for Kobani
.
Turkey and ISIS Share a Worldview
.