.
.
.
.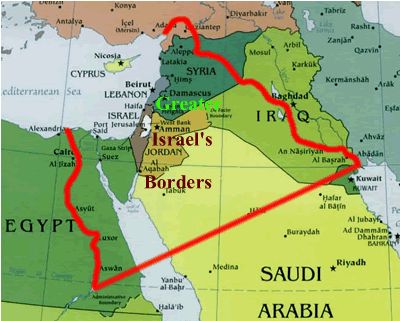 The US and UK military are going into Iraq to help ISIS.
The purpose of ISIS is to help create a Greater Israel.

In order to create a Greater Israel the following countries have to be broken up: Iraq, Syria, Turkey, Lebanon, Jordan, Egypt, Saudi Arabia and Kuwait.
ISIS began its invasion of Iraq from NATO-member Turkey.
One of the Jews who run ISIS.
In order to trick the public in the USA and UK, ISIS has produced photographs of various 'atrocities'.
ISIS managed remarkably quickly to control a large part of Iraq.
Reportedly the ISIS forces have been trained and armed by the USA and its allies.(
Turkey, Jordan, Israel......and money from certain Gulf States)
The USA and UK may now be pretending to attack ISIS, while actually secretly helping them.