.
.
.
.
The puppet mullahs installed by the USA/UK are now more focused on money and investment.
Having thrown out 5 million middle class technocratic Iranians with $2 trillion worth of capital assets (bigger than the $1.4 trillion PPP GDP of Iran), the puppet mullahs of the USA/UK realize that to bring real long term stability to the country, and regime, they need economic development.
One cannot eat and enjoy the Koran/Arab and Palestine speeches everyday.
Good. After 37 years very good..you fucking puppet donkeys.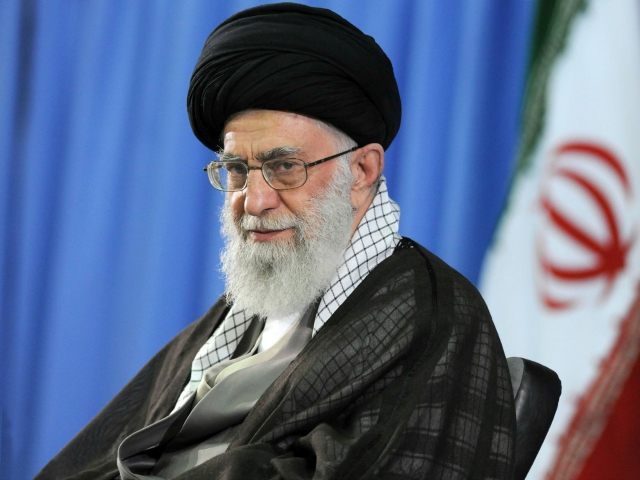 The Supreme Fart wearing an Arabic Tea clothe...Keffiyeh/Shemagh and CIA ISIS colour codes
Ruhollah Khomeini the British agent since 1952...monthly stipend
£200 pound Stirling.(Ruhollah and the British are both very Jew cheap)
In Iran's future Islamic system everyone can express their opinion, and the Islamic government will respond to logic with logic.

Speech (9 November 1978), as quoted in The Most Truthful Individual in Recent History" in Iranshenasi, Vol. XIV, No. 4 (Winter 2003), as translated by Farhad Mafie
In the Islamic government all people have complete freedom to have any kind of opinion.

Interview with Human Rights Watch, Paris (10 November 1978)


The British agent speaks about Persia:
Ayatollah, would you be so kind as to tell us how you feel about being back in Iran?
Nothing. I don't feel anything. (Hichi. Hich ehsasi nadaram)


Exchange between American reporter Peter Jennings and Khomeini (1 February 1979), during Khomeini's return flight to Iran; quoted in Elaine Sciolino (2001) Persian Mirrors. Khomeini's translator did not translate his response, but said only that he had no comment.



_________________________________________
Chabahar port to harbor Chinese industrial town
The Iranian city of Chabahar is all set to host a Chinese-built industrial town as part of China's role to develop Iran's sole ocean port.
.
A technical team of CMI of China visited Chabahar in Iran's southeastern province of Sistan-Baluchestan on Tuesday for the launch of the Chinese industrial town project, according to IRNA.
.
An Iranian official at the Chabahar Free Trade Zone told the news agency that the trip follows CMI managers' last year visit to Iran where the two sides inked a memorandum of understanding (MoU) on the construction of an industrial town there.
.
The official said the Chinese have already decided on a location for the project and that they will be developing the free-trade zone into a mega port through phased construction.
.
Chabahar Free Trade Zone is on the coast of the Gulf of Oman. It is the closest point of Iran to the Indian Ocean and Iran has devised serious plans to turn it into a transit hub for immediate access to markets in the northern parts of the Indian Ocean and Central Asia.
.
The exact scope of China's planned investment in Chabahar is unclear yet as the port is largely planned to be developed through a much-awaited effort by India.
Back in 2014, Iran and India signed an MoU to jointly develop the port and both sides agreed to allow New Delhi to lease two docks at the port for a period of 10 years - a move meant to cut India's crude oil and urea transportation costs by around 30 percent.
.
India is also relying on the prospects of establishing rail links from Chabahar to Afghanistan and thereon to Central Asia.